Evolving Work. Improving Life.
Our goal is to evolve physical labor by helping prevent back pain to improve people's lives, because work shouldn't keep people from doing what they love.
Protecting People. Helping Heroes.
Working men and women lift every day. They do it in warehouses and on production lines. In offices and combat zones. With every lift, they help lift the economy. They deserve gear to protect them from back injuries; that makes their job safer and their lives better.
We design exoskeleton technology for these heroes. Because working men and women deserve protection that is comfortable, reliable, and effective – to help them enjoy life away from work.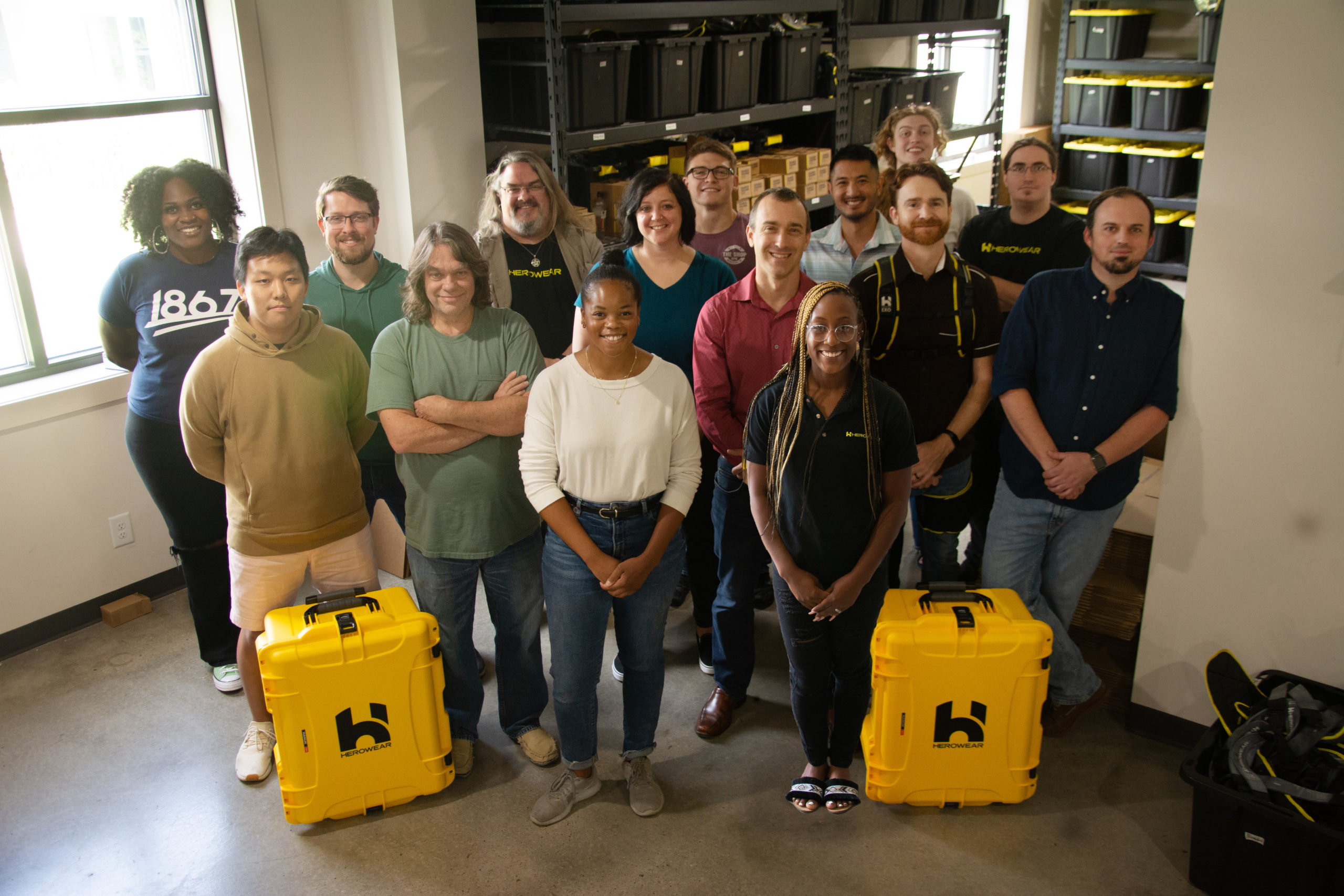 Dignity of Hard Work
We respect the hard work done by men and women who keep the economy going. We also believe they shouldn't have to sacrifice their wellbeing to do that work.
Power of Science
Our engineering background means we take a science-backed approach to human-centric design.
Importance of Productivity
We don't believe you need to choose between keeping workers safe and keeping productivity high.
Long-Term Quality of Life
Our mission is protecting people from back pain to give them the energy to enjoy doing what they love most.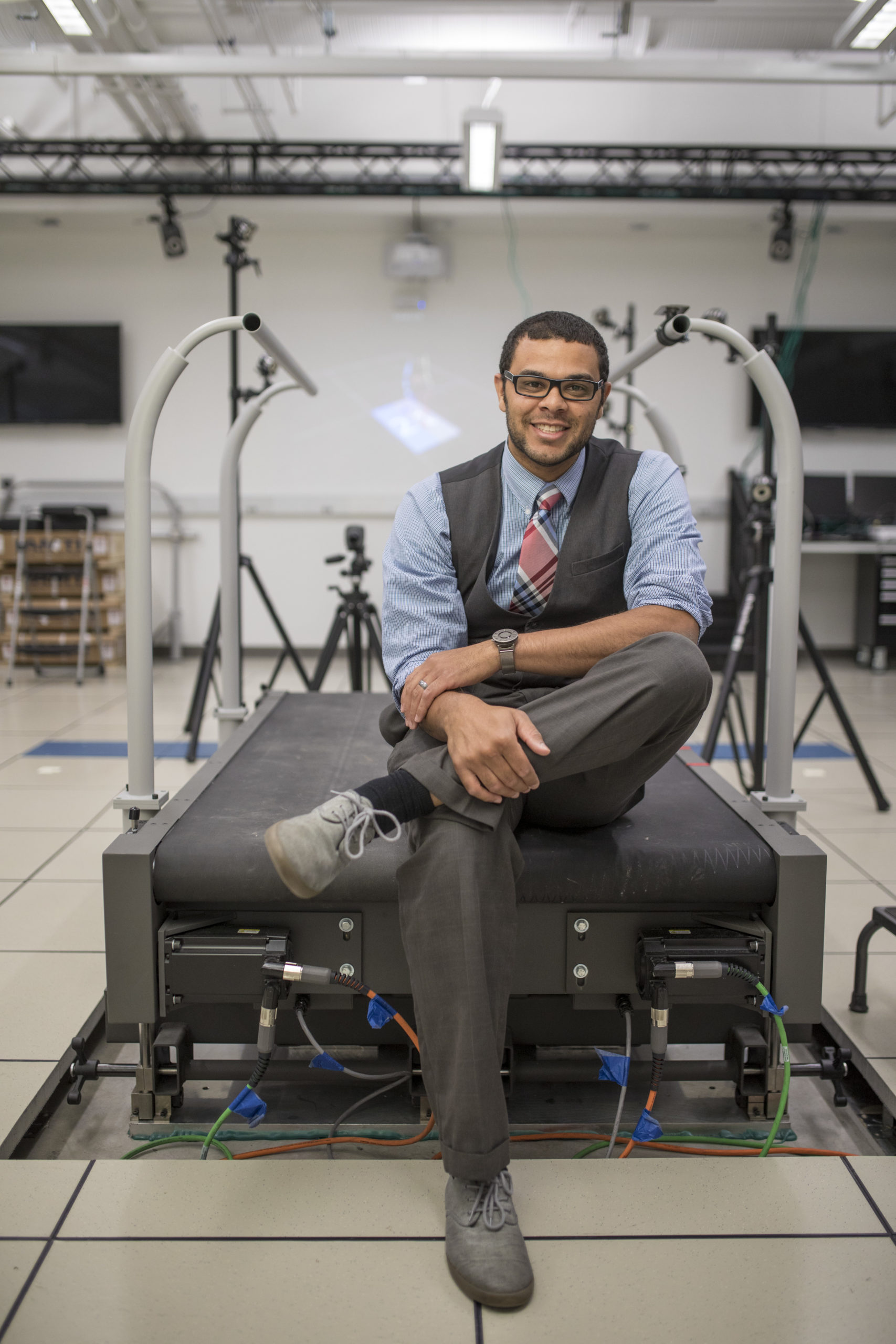 Our History
Karl Zelik was tired of back pain.
Like millions of parents before him, Karl Zelik experienced back pain from having two small children. But Karl is a biomechanical engineer who specializes in assistive devices, so he knew he didn't have to just accept the pain. But he found biomechanical options on the market back then weren't practical: most were either ineffective back belts or expensive and cumbersome exoskeletons.
So Karl went to work with his team at Vanderbilt University to solve this problem. Three years of hard work from Karl, Matt Yandell, and the rest of the team resulted in a practical, comfortable, assistive device: a prototype of the Apex.
In 2019, Matt and Karl brought on serial entrepreneur Mark Harris to run the business side of things. And with that, HeroWear was born.
In March 2020, the HeroWear Apex was announced to the world. The suit helped hardworking 'essential workers' during the pandemic.
Since then, HeroWear's team has grown, and we've shipped to hundreds of customers around the world.
In 2021, HeroWear worked with the US Army on the SABER device, a new back-assist device to help protect soldiers both on and off the battlefield.
The lessons learned from that project helped engineer the Apex 2 which premiered in 2023. An updated suit blending the best of the Apex and SABER, it improved on what was already the best exosuit on the market.
Mark Harris
Chief Executive Officer
Mark is the CEO and co-founder of HeroWear. A driven entrepreneur with an innovator's mindset, Mark leads a team of experienced engineers, ergonomists, and manufacturing experts bound to a single vision: Design Exos For All that improve the health, safety, and productivity of workers worldwide.
Karl Zelik
Chief Scientific Officer
Karl is the CSO and co-founder of HeroWear. An accomplished scientist in the fields of engineering and biomechanics, Karl pioneers research, development, and technology that augments human performance and health.
Matt Yandell
Chief Innovation Officer
Matt is the CINO and co-founder of HeroWear. An engineer and hands-on innovator, Matt is a co-inventor of HeroWear's core technology, and oversees the development and testing of our product line.
Paul Nicholson
VP of Growth

Jeff Altheide
VP of Operations

Learn more about HeroWear and the Apex 2